Mazes and blog postings about how to draw a maze and other cool stuff for you to learn in your free time or when you have a few minutes at work.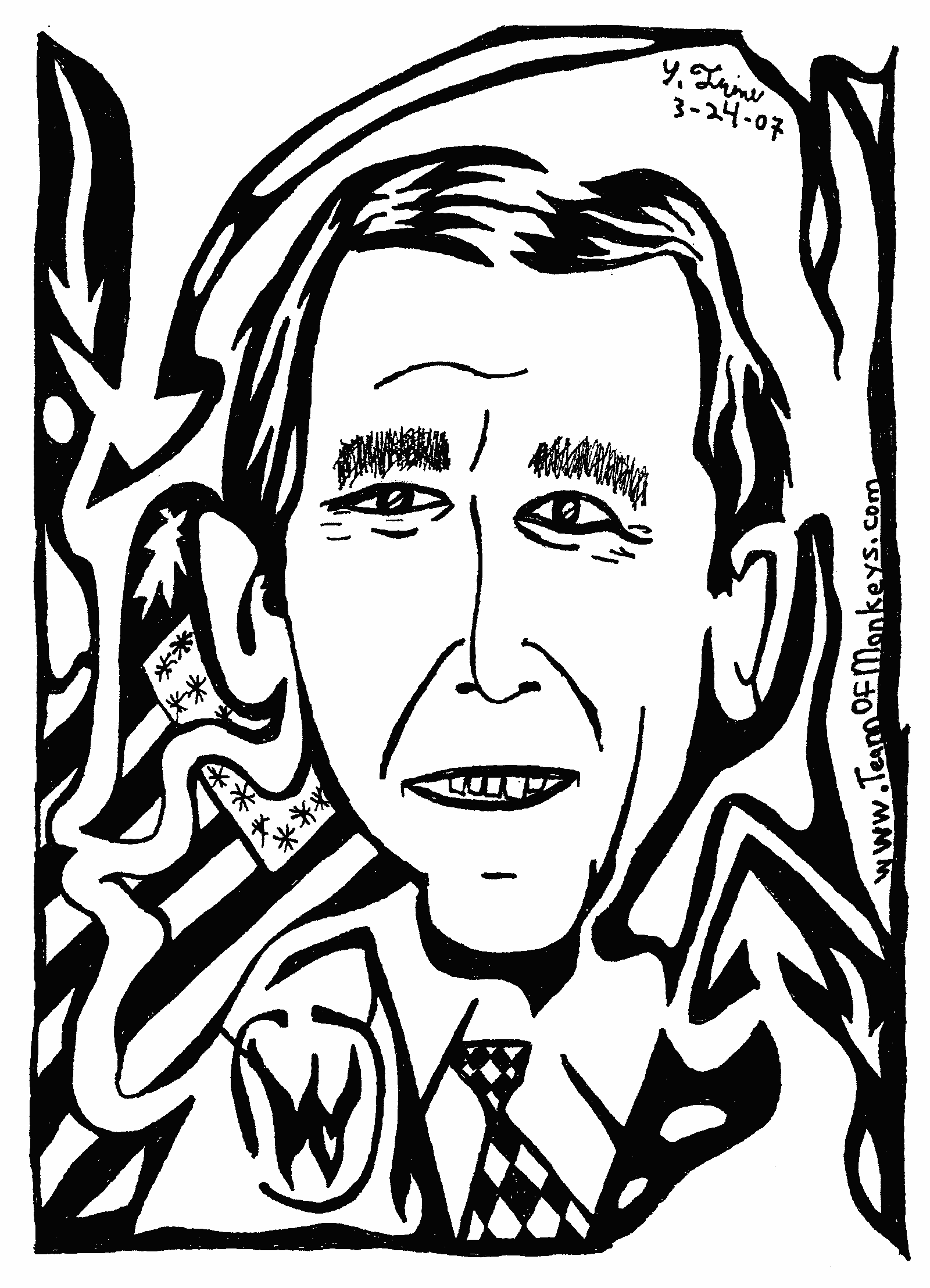 George Bush Not Happy with Maze Portrait.
The Whitehouse
did not return calls regarding the favor or disfavor of the
maze portraits
drawn by reknown
maze artist Yonatan Frimer
. When asked why they where not in favor of the image, a representative who declined to provide her name said that the president thought his nose looked a little big and that his maze was way too easy, and not "as cool" as the
Elvis maze
.
Additional phone calls where not returned by press time.
Labels: 2008 elections, george w bush, maze, mazes, portraits, president, republicans