Mazes and blog postings about how to draw a maze and other cool stuff for you to learn in your free time or when you have a few minutes at work.
Ink Blot Mazes
Welcome to InkBlotMazes.com!


You've probably seen our mazes in a newspaper, magazine, or games book and wanted more. Well, you've come to the right place, we have lots more Inkblot Mazes right here.

Click on any maze image to view it in a higher resolution.
Blivet Maze - Optical illusion maze of an impossible object.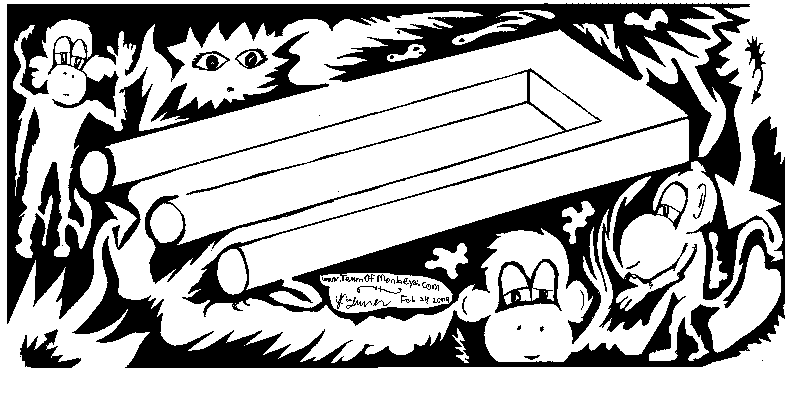 Blivet Maze - 2009, By Yonatan Frimer


"

They that mistake life's accessories for life itself are like them that go too fast in a maze: their very haste confuses them

"
Seneca quotes (Roman philosopher, mid-1st century AD)
Maze of Monkey Illusion - 2009
Optical illusion maze caused by conflicting horizontal and vertical lines.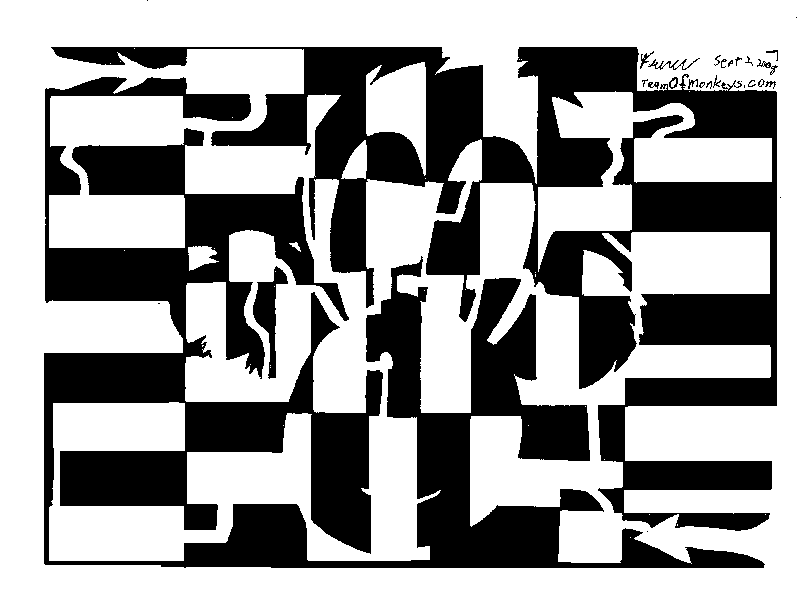 Maze of Monkey Illusion - 2008 - By Yonatan Frimer
"Boris Podolsky:
James! How's the rat business?
James Moreland:
Well, actually it's mostly students I'm experimenting on now.
Kurt Godel:
My God, the mazes must be enormous.
"
IQ quotes
(Movie)

Maze of the Statue of Liberty - 2009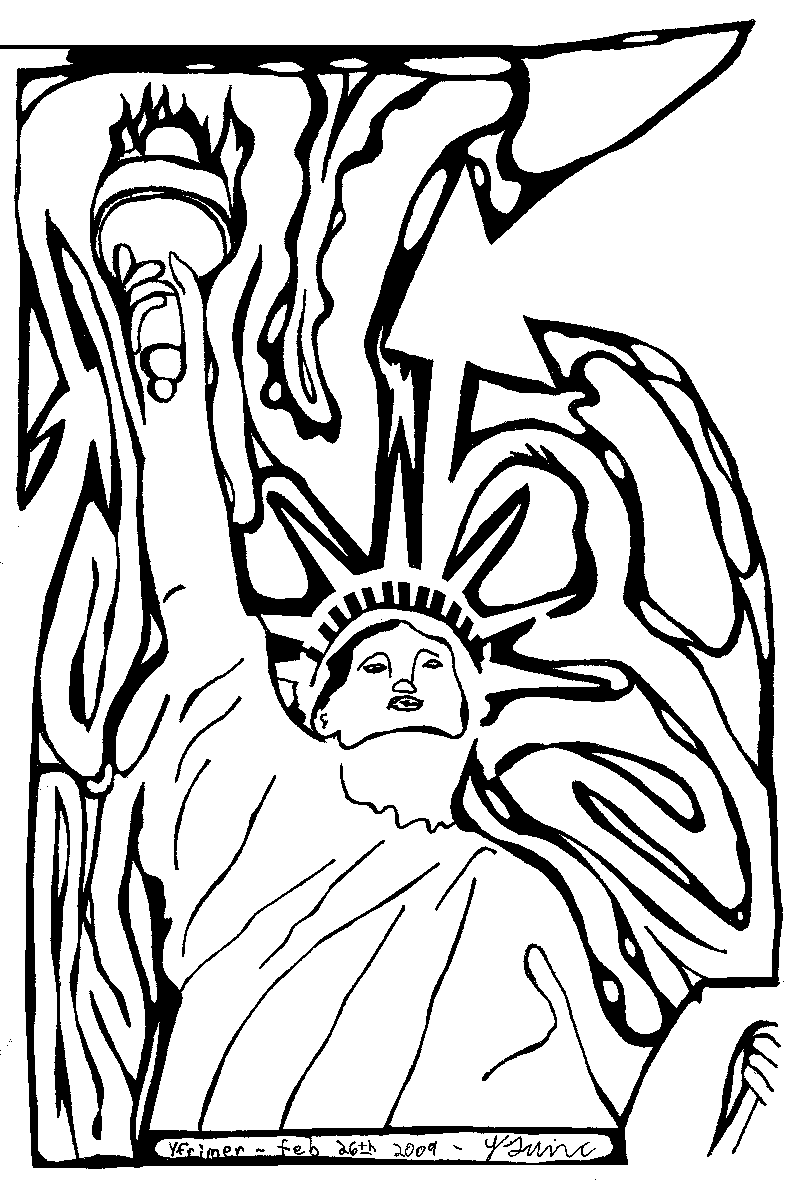 Maze of Liberty - 2009 - Yonatan Frimer




Barak Obama Maze - 2009


Maze of Barak Obama - By Yonatan Frimer
Real obstacles don't take you in circles. They can be overcome. Invented ones are like a maze.
Barbara Sher
Maze of 3D Impossible Object - 2009 - By Yonatan Frimer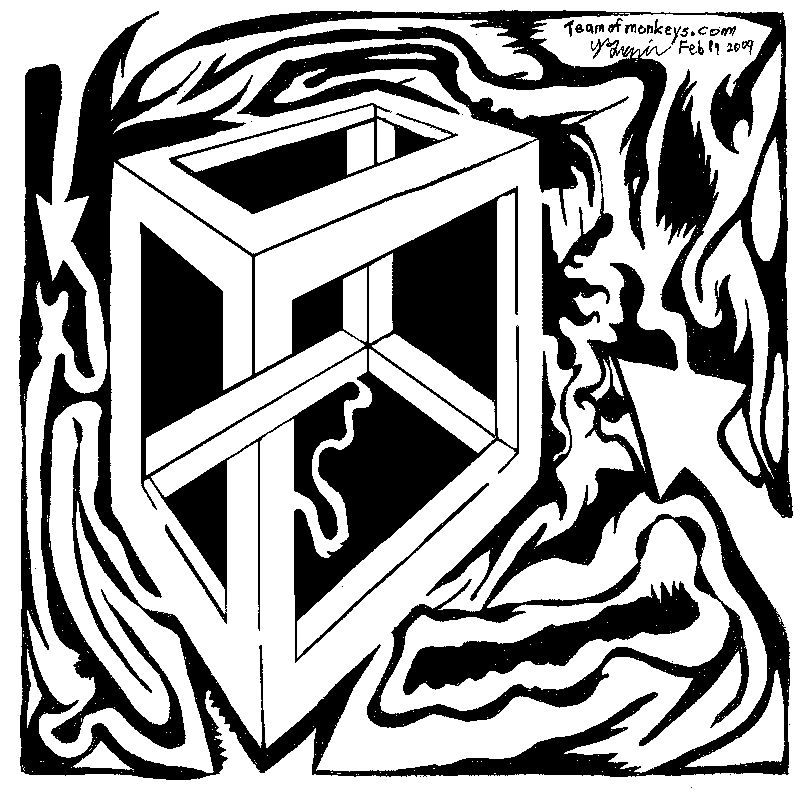 Maze Zen Impossible - Yonatan Frimer 2009
It is easier to penetrate your audience with one sharp, clean point or idea, thand with a maze of half-baked unremarkable, uninspiring ideas that will never motivate or be remembered.
Maze Museum 2006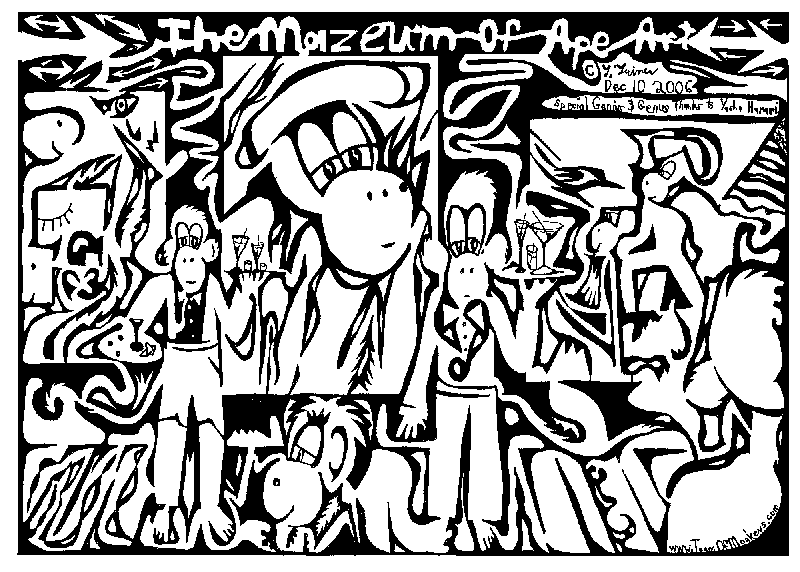 Mazeum, by Yonatan Frimer
"Happiness, that grand mistress of the ceremonies in the dance of life, impels us through all its mazes and meanderings, but leads none of us by the same route."
Charles Caleb Colton quotes (English sportsman and writer, 1780-1832)
Maze of Barak Obama, profile view - 2009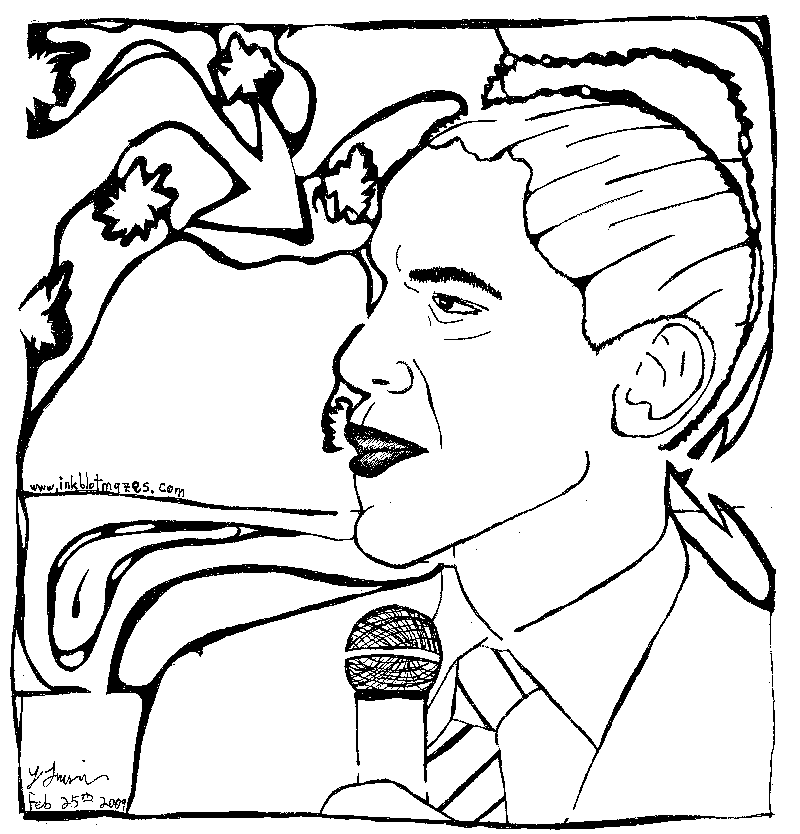 Side Portrait Maze of Barak Obama, President
When I was in New York it was like a maze, a rat maze, going from one little box to another little box and passing through passageways to get from one safe haven to another.
Bruce Conner


Maze - Kong 2006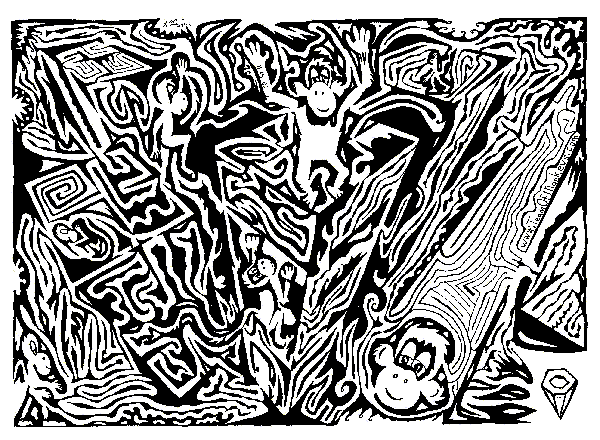 Maze Kong -

By Yonatan Frimer






Maze King, of Rock N Roll, Elvis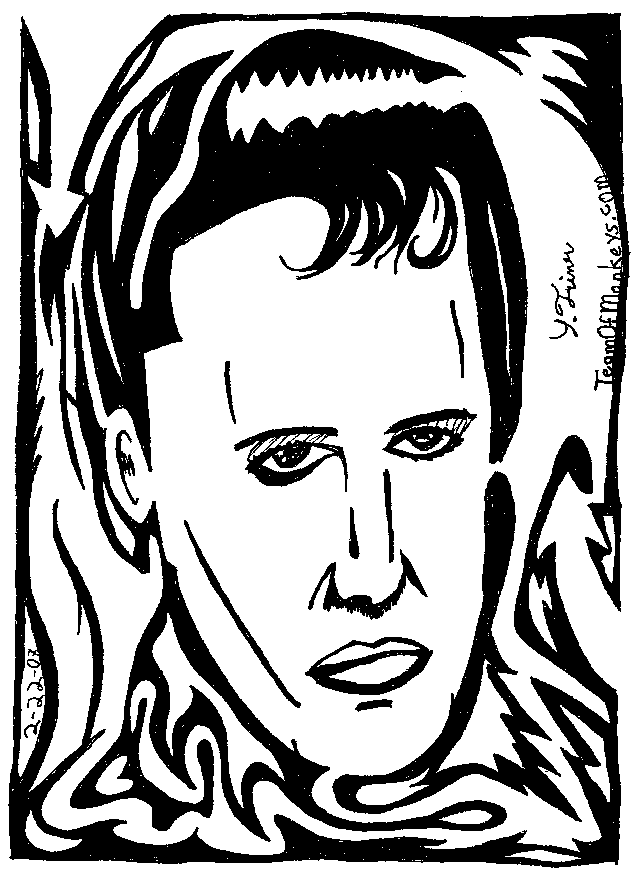 Elvis Maze -

By Yonatan Frimer




"They that mistake life's accessories for life itself are like them that go too fast in a maze: their very haste confuses them."



Matrix Maze - Keanu Reeves, Neo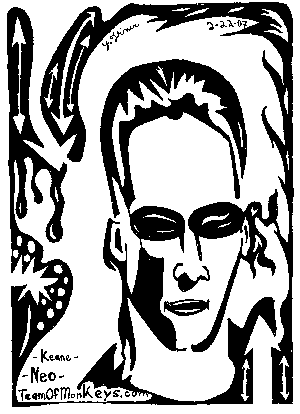 Matrix Maze

By Yonatan Frimer




The maze ... was such a mind-altering and life-changing experience. ... My gosh, I mean for something that's pretend it changes your viewpoint on life,


French Maid Maze - 2007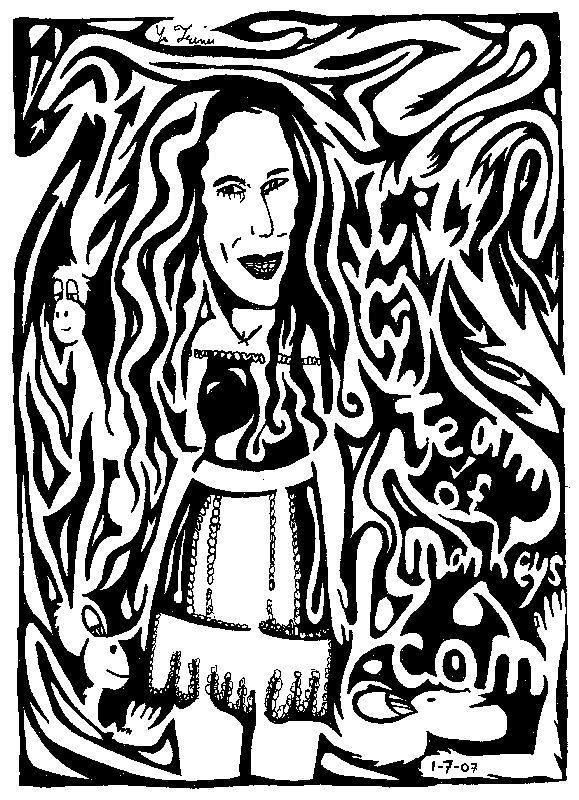 Maze Maid in France

By Yonatan Frimer







Poem I found on the web about mazes...
Maze Poem
Maze
I entered the maze not knowing what I'd find
A world so different within my own
The path was set
But never clear
As I walked along my eyes grew wide
I found so many things I thought I knew
But how different they now appeared
I continued looking for the end
Hopeful that I was getting near
Eventually I reached the end
But by then I realised it was only the beginning.
Magentia




ImagiPlay recalls bead mazes
By Staff -- Playthings,11/20/2008
WASHINGTON—ImagiPlay is recalling approximately 500 bead maze toys because they pose a potential laceration hazard.

According to the U.S. Consumer Product Safety Commission, the trees on the toys can detach, exposing a metal screw and posing a laceration hazard to young children. No incidents or injuries have been reported involving the toys.

The recalled products are three styles of the Boulder, Colo.-based compay's wooden Bead Mazes: Apple Tree, Cactus Tree and Palm Tree (pictured). They were sold at toy retailers nationwide from August 2008 through October 2008 for about $13.

The toys were made in the United States.

Consumers are asked to return the recalled toys to the store where purchased for a full refund. For more information, contact ImagiPlay at (800) 882-0217 or online at www.ImagiPLAY.com.
Post a comment Return to article View other article discussions
A business coach once explained to me that one measure of integrity was one's ability to follow-through on their promises. And by exhibiting such integrity, trust will follow. Yet, can you imagine a business whose tagline commits themselves to integrity? That is what ImagiPLAY has done with their tagline "Toys with Integrity". The ImagiPLAY home page contains a product recall link at the top center of their page. The recall was self imposed by ImagiPLAY based on one incident which did not lead to an injury. They apparently do not turn a blind eye to product safety concerns, but rather follow through on their commitment to quality and safety of toys. Having visited the ImagiPLAY home page and paying attention to its product recall link, I could not help but to be inspired and intrigued by a company who's mantra focuses on integrity and whose actions support that mantra. If Barbera Aimes were to offer a business integrity workshop, there are many businesses who could truly benefit from her example.
York Maze owner Tom Pearcy seeks flexible opening hours
8:20am Thursday 26th February 2009
Comments (2) Have your say »
ONE of York's newest tourist attractions is looking to shake up the times it is allowed to open – to secure its future in the face of North Yorkshire's soggy summers.
The owners of the York Maze, near Elvington, have applied for permission to welcome visitors and stage events at different periods throughout the year, rather than being restricted to throwing open its fields from July to September.
Currently, the site – which moved to its present home after being forced to move from its original location next to the Grimston Bar park & ride to make way for the University of York's Heslington East expansion – can only open for 13 weeks a year, with extra events requiring special dispensation.
And although Maze owner Tom Pearcy does not want to extend those opening limits, he is asking City of York Council to give the go-ahead to his suggestion that the attraction, which employs three full-time staff and around 30 seasonal workers and drew 50,000 visitors last year, should operate more flexibly.
He believes it would allow more room for manoeuvre following the huge debut fireworks display last November, which attracted 2,500 people and filled the void left by the lack of a civic Bonfire Night event in York. In a statement to the council, Mr Pearcy said: "York Maze is the country's leading maze attraction – it is the largest and most visited maize maze in the UK and a vibrant and important part of the city's tourist economy.
"The new site we are operating from has a much higher level of fixed costs than the old site. The two recent wet summers have given me concerns over the future viability of the business while depending on an eight-week opening window.
"Allowing the maze more flexibility would spread the fixed costs of the current operation and hopefully ensure the financial future of the business.
"Many of the other leading maize mazes across the world are having a great deal of success by opening for short periods during other seasons.
"Following the success of the York Maze Fireworks Spectacular, I would like the flexibility to open the site for such seasonal events which fall outside my current permission, as well as allowing the site to be used for private hire on occasions."
Mr Pearcy said he was not asking to extend the 13-week opening limit, but would consider opening the Maze for eight weeks during summer and two or three weeks over Hallowe'en, leaving the remainder for "other possible uses, such as a Christmas event".
He said: "I am not seeking to open the year round and it is not anticipated that daily visitor numbers would exceed those already experienced during the summer maze."
The maze application is expected to go before the council's planning committee in mid-April.
York Maze owner Tom Pearcy, who wants to stage events at different times during the year
Labels: barack, brick maze, crazy mazes, maze artist, mazer, obama, president, white house, yonatan frimer