Mazes and blog postings about how to draw a maze and other cool stuff for you to learn in your free time or when you have a few minutes at work.
Einstein's Theory of War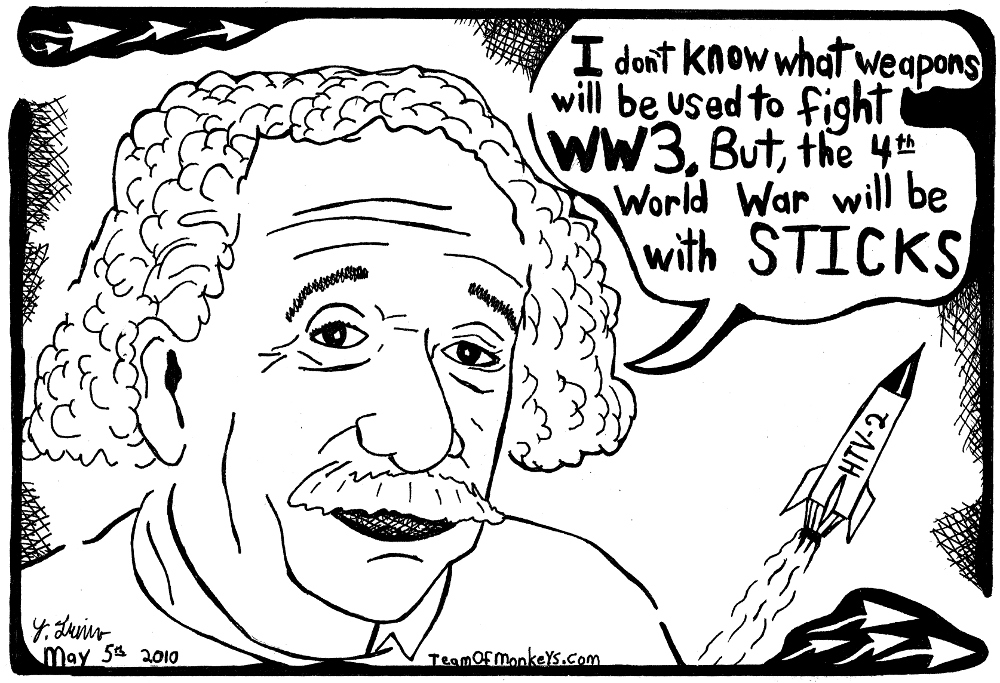 Editorial Cartoon Maze on Einstein's Theory that World War 4 will be fought with sticks. In the foreground an HTV-2 rocket flies off, a weapon that is intended to replace the atomic bomb.
Click here for the maze in larger, printable format
Can't solve the maze? Click here for the maze solution
Want more Yonatan Frimer mazes?
Latest Maze Cartoons
Maze Art
Buy Maze Art
Labels: cartoon, cartoons, comics, einstein, frimer, hiroshima, htv-2, maze, maze art, mazes, nuclear, nuclear bomb, space weapon, theory, vehicle, weapons, world war, yonatan, yonatan frimer