Mazes and blog postings about how to draw a maze and other cool stuff for you to learn in your free time or when you have a few minutes at work.
Life Guard Monkeys? Team Of Monkeys Maze Cartoon by Yonatan Frimer

Maze of Team Of Monkeys life guards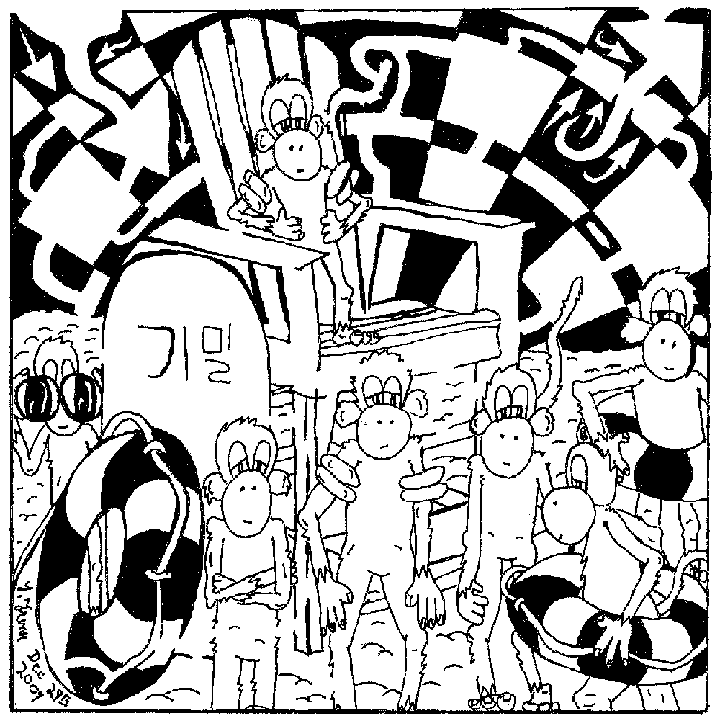 For 1250x1250 jpeg of this maze, click the image.
For 1000x1000 jpeg of this maze, click her
e
Saving more lives at lower costs. Just what you'd expect, from Team Of Monkeys. Order Today!
By Yonatan Frimer and RSL
Click here for more monkey mazes
Labels: baywatch, beach, life guards, maze, maze cartoon, mazes, medic, ocean, puzzle, sand, sea, seaside, sun, tan, team of monkeys, yonatan frimer